FEBRUARY 16-18, 2018 | Knoxville Convention Center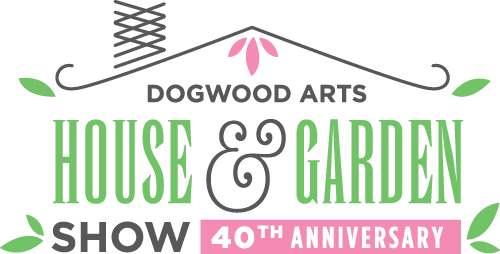 CELEBRATING OUR 40TH ANNIVERSARY!
The Dogwood Arts House & Garden Show will be held February 16-18, 2018 at the Knoxville Convention Center in downtown Knoxville, Tennessee.  The show is the largest annual fundraiser for Dogwood Arts and is presented by ORNL Federal Credit Union.
DINE & DESIGN
Dine & Design
While local area chefs demonstrate preparing and serving themed meals, professional designers show how to enhance the dining experience by bringing the theme to the table.
---
Dine & Design 2018 Schedule
Friday, February 16 
Noon
"Soul Food at its Finest!" presented by Chef David Rico Gillette of LaFetta's Soul Food Kitchen

Table Design by Nancy Barger, Swank Floral
2:30pm
"East Tennessee Seasonal Cooking," presented by Chef Jeffrey D'Alejandro, OliBea

Table Design by Nancy Barger, Swank Floral
4:30pm
"The Connective Kitchen, the Future of Appliances," presented by John Rodriguez, Patterson's Appliances
Saturday, February 17
Noon 
"A Tuscan Feast : A low-carb celebration of Italian Cuisine," presented by Chef Mark McKinney, Totality Cafe
4:00pm
"Winter Seasonal Salads," presented by Amber Lloyd, HeartFire Culinary
6:00pm 
"The Connective Kitchen, the Future of Appliances," presented by John Rodriguez, Patterson's Appliances
Sunday, February 18
Noon
"Food and Flowers," presented by Jay Brandon of Frussie's Deli

Table Design by Emily Campen of The Flower Pot
2pm
"Simple Healthy Meal from Betsy's Pantry," presented by David Pinchney, Cherokee Country Club

Table Design by Emily Campen of The Flower Pot
---